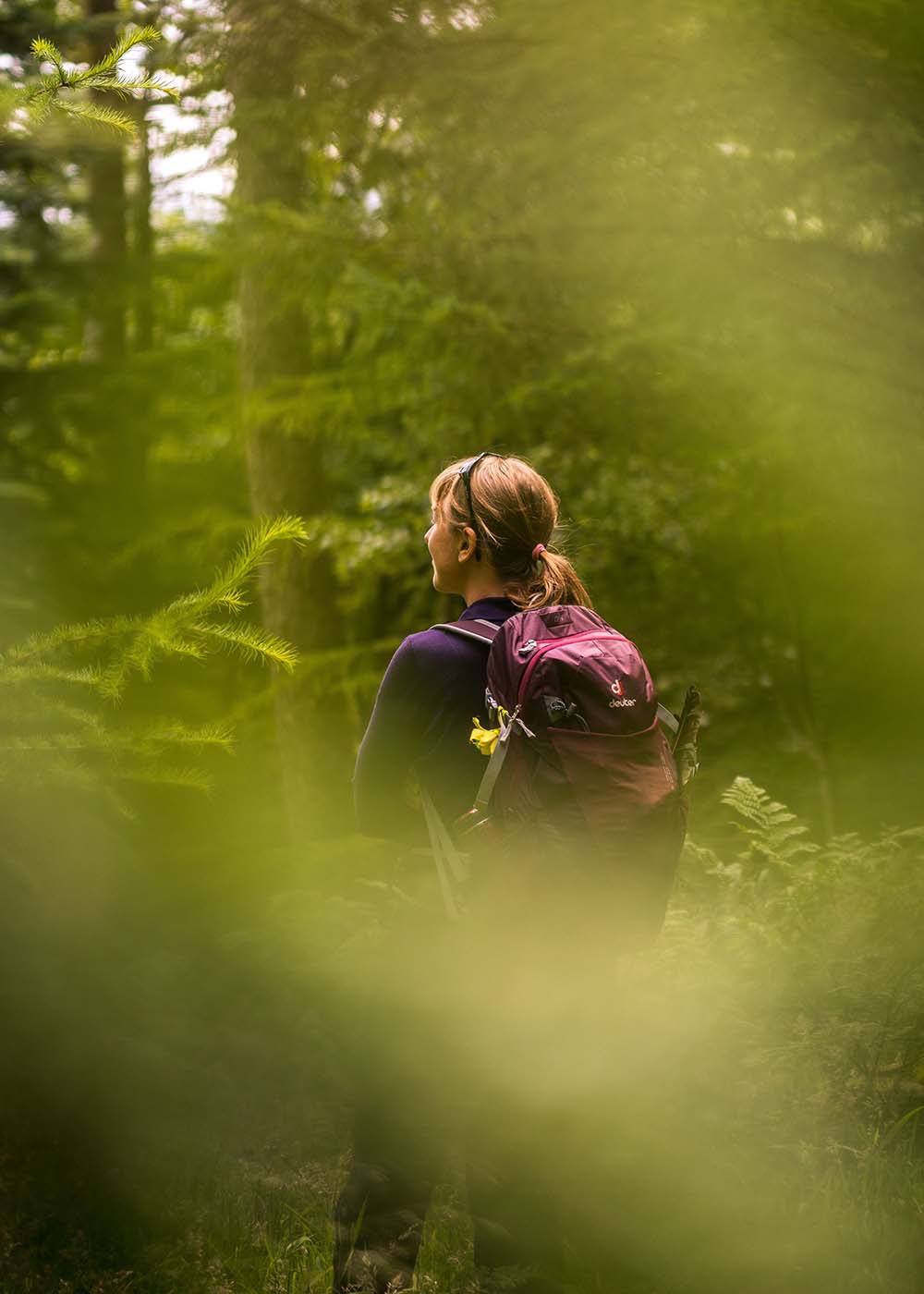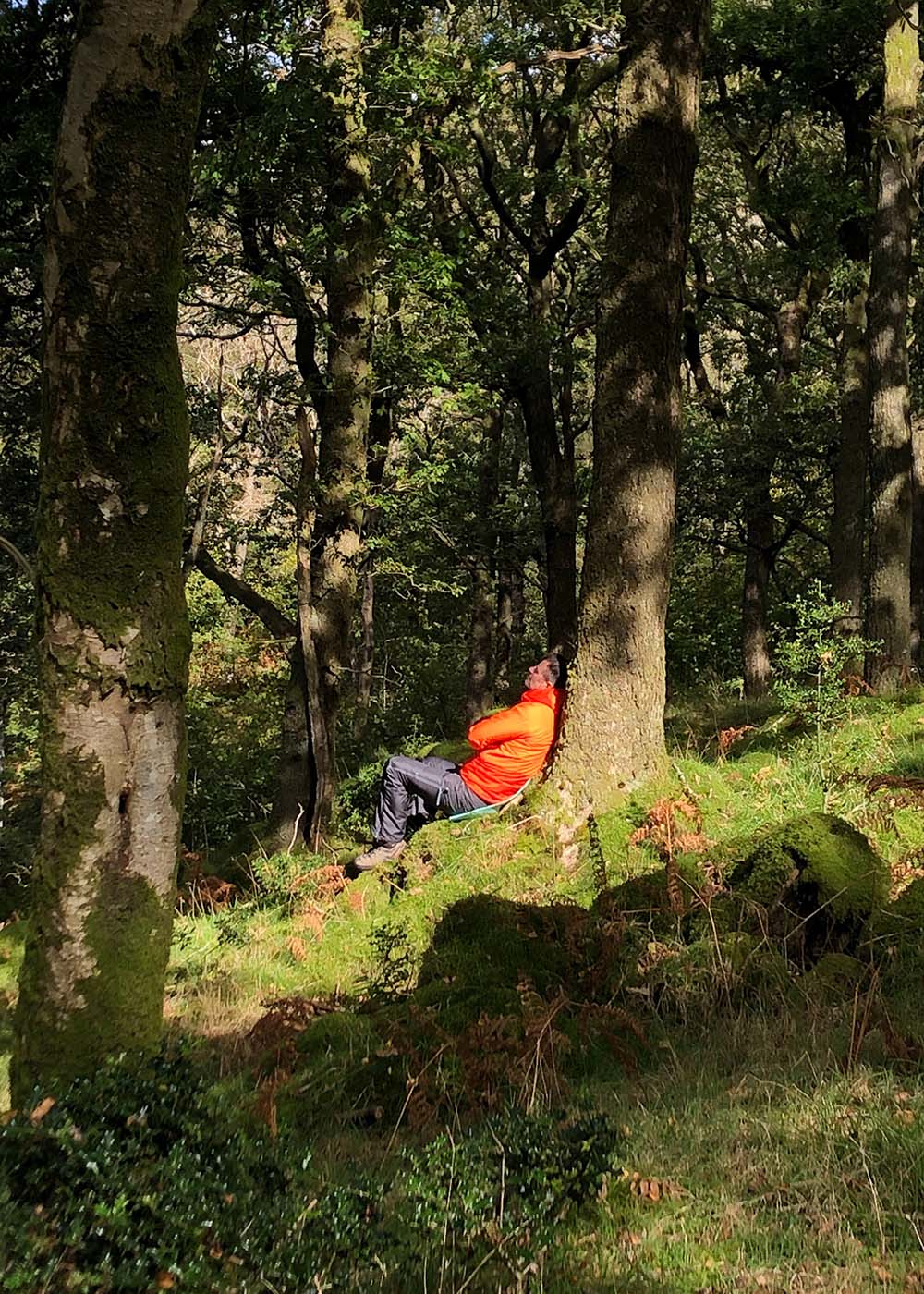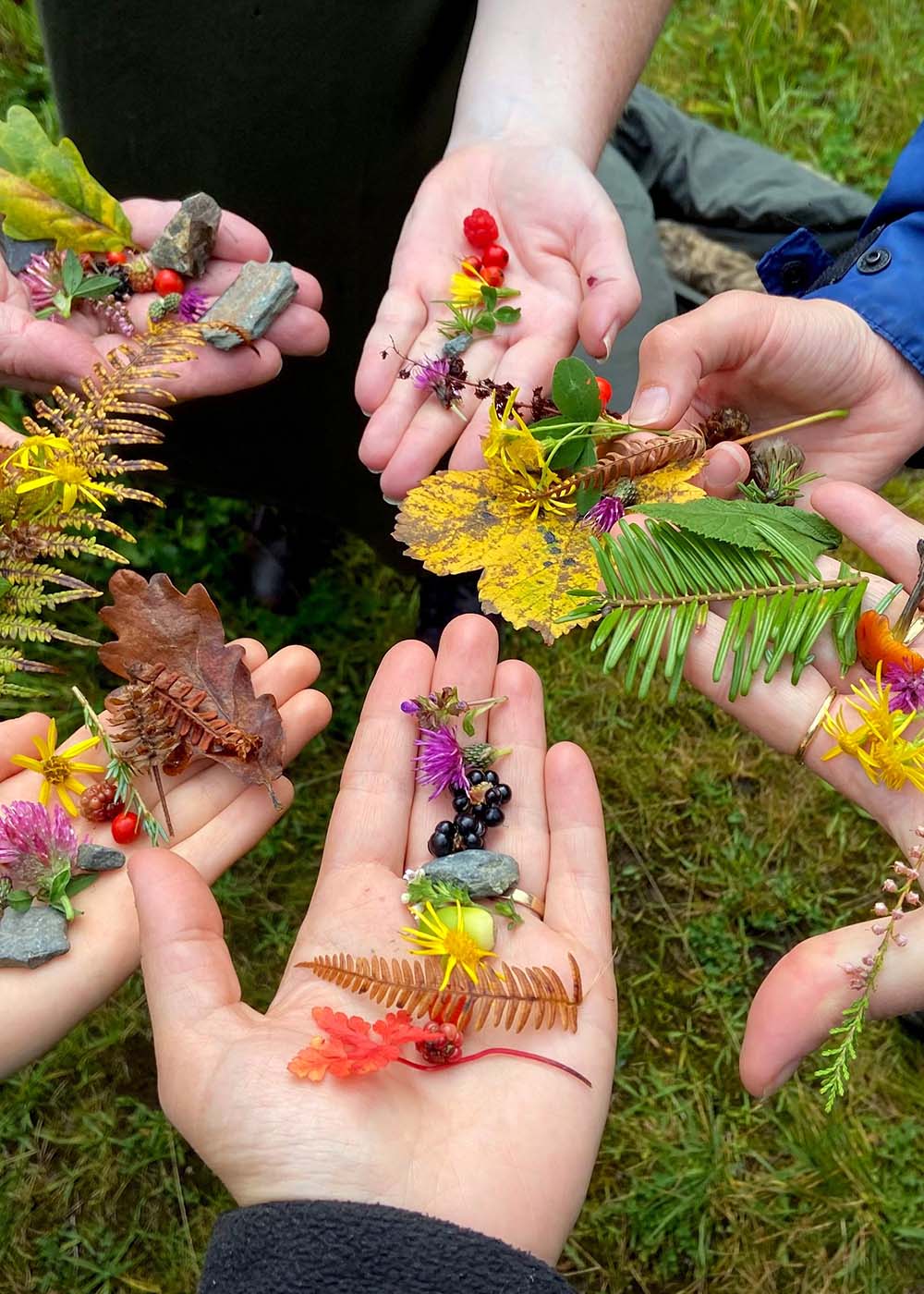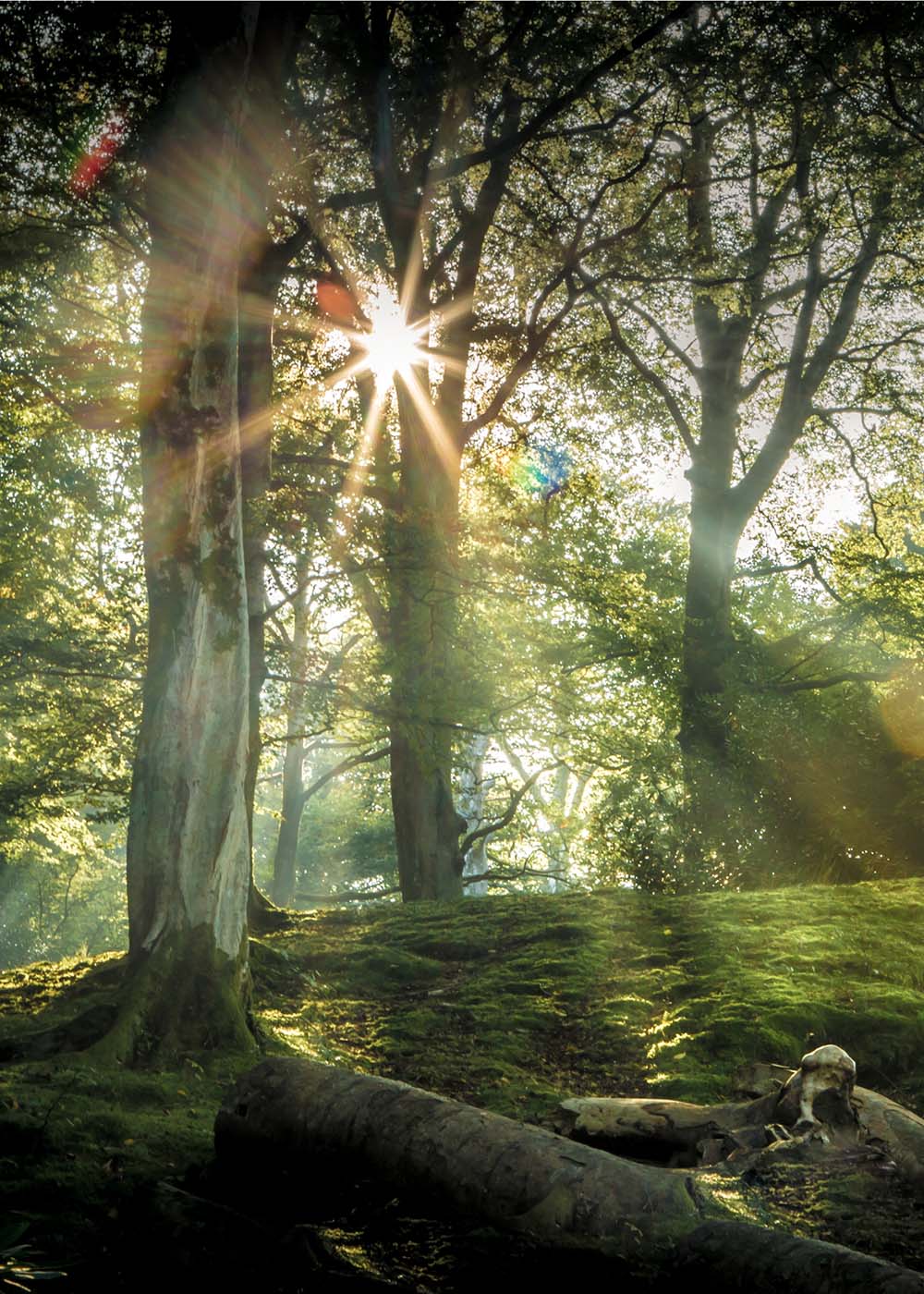 Imagine walking slowly through a quiet forest in the Lake District, your feet lightly compressing the soft moss on the ground, breathing in the fresh clean air, feeling the breeze and the delicate brush of leaves against your skin as you move gently through the trees…
Shinrin-Yoku or Forest Bathing is a natural well-being therapy originating from Japan. It has been scientifically proven to have many benefits including boosting the immune system, lowering blood pressure, reducing stress levels and elevating mood and energy levels.
Time in the forest allows our worries to fall away and our bodies and minds begin to heal.
Research shows that just being in nature for just 2 hours per week can have a significant benefit to our health. Shinrin-Yoku takes this one step further, combining a series of mindful and sensory invitations, reflections and culminating in a traditional tea ceremony.
"In Every Walk With Nature One Receives Far More Than He Seeks."
Immerse yourself in nature
Shinrin-Yoku is a wonderful opportunity to relax, unwind & connect with the natural environment and beautiful Lake District landscape. It allows you time to switch off from the pressures of life and simply 'be'. Engaging in sensory invitations allows us to be at one with nature and sharing our reflections with a group of like minded people over a cup of tea brings a sense of friendship and connection.
As a qualified Forest Bathing guide, I lead you through a series of mindful 'invitations' to connect with yourself and nature. We will explore how the forest supports our physical and emotional health, as we engage with the sights, sounds and smells of the forest through mindful walking and movement, breathing and sound meditations; opening our awareness and culminating in a traditional tea ceremony.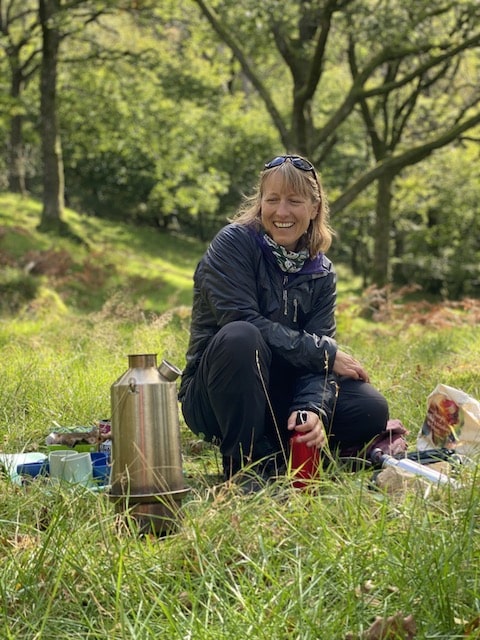 A perfect, private forest bathing session tailored just for you and your family, suitable for all ages.
If you have youngsters we focus on fun and sensory games, whilst allowing the adults a bit of chill out time. For older children and teenagers we follow a calm and meditative approach, focusing on our wonderful natural surroundings.
Your special family experience supports you to connect with nature and each other. We close with a tea ceremony (or hot chocolate and marshmallows) with an opportunity for reflection and sharing.
Cost (up to 6 people) | £150
Wanting something unique and special to do together? There is nothing quite like a beautiful shared experience exploring Mother Nature, experiencing her delights and wonders.
Guided in a gentle and considerate way to give you space to nourish yourself and each other, we use mindful invitations to connect with the healing forest around you in the intimacy of your own company.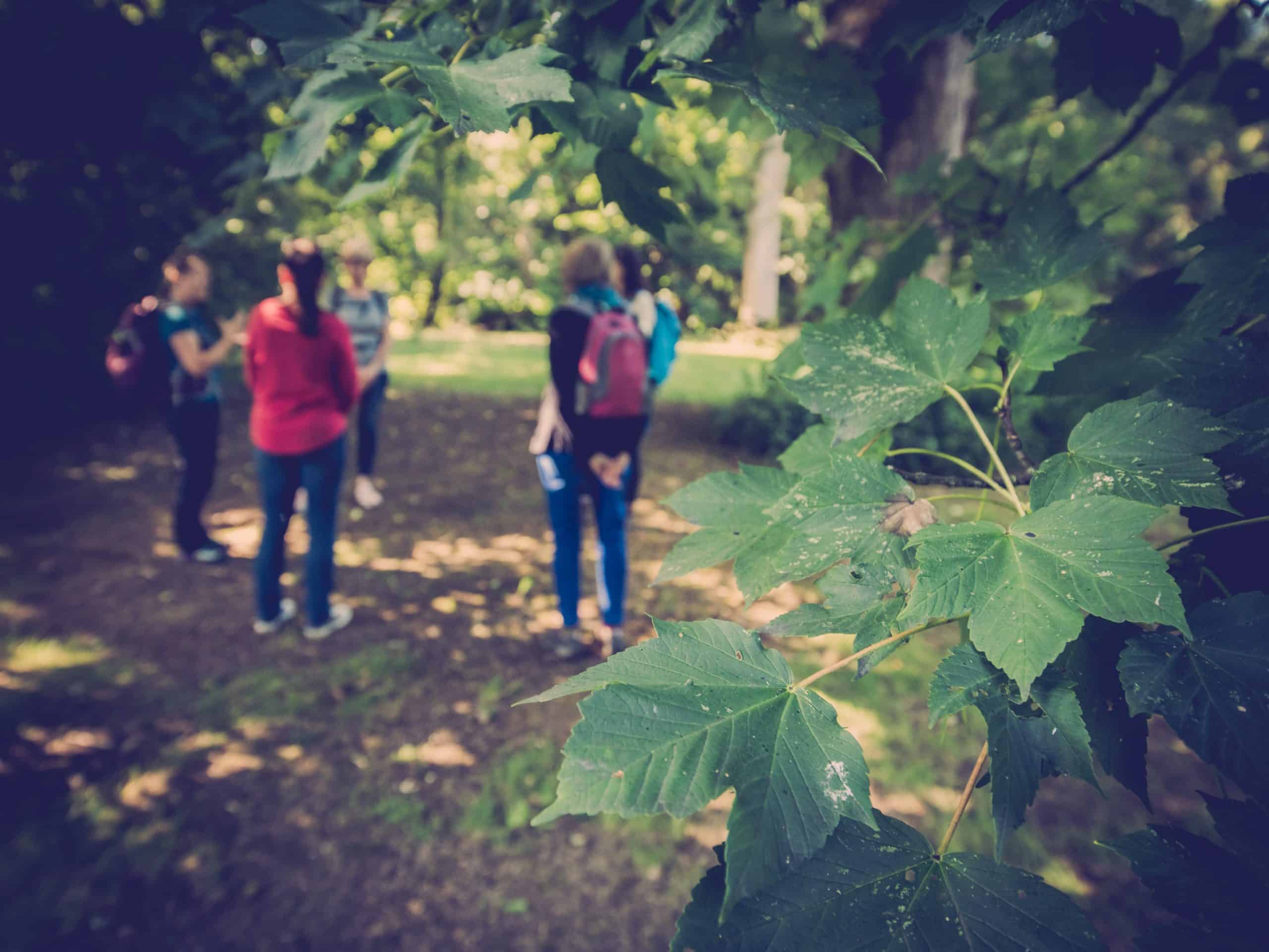 I'm delighted to be working in partnership with Forestry England at Whinlatter and the National Trust to provide forest bathing in the beautiful forest and woodland of the North & Western Lake District. 10% from each session goes back to these organisations to protect these wonderful woodlands and landscapes. 
I also guide forest bathing for Armathwaite Hall in their exclusive grounds – click the link below to book with them.
I focus many of my group sessions around the Celtic festivals – a fusion of East & West, celebrating the solstices, equinoxes and fire festivals.
Each session takes approximately 3 hours and requires a moderate level of fitness and mobility.
1:1 or bespoke groups sessions also available most days
Looking for somewhere to stay while you are in the Lakes?
Here is a list of some fantastic B&B's and places you can stay in the local area.
Swinside Farmhouse
Newlands, Keswick
Littletown Farm Guest House
Newlands, Keswick
Haystacks Cottage
Braithwaite, Cumbria
Stair House
Stair, Keswick
Aramthwaite Hall
Bassenthwaite Lake, Keswick