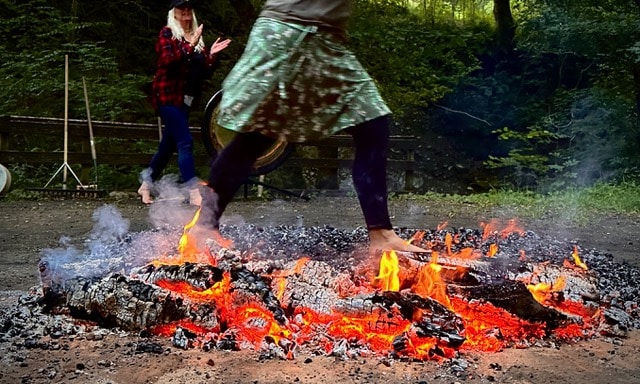 Come walk the fire with me
Welcome to an extraordinary journey of self-discovery, empowerment, and healing. Our unique fire walking experiences offer an opportunity to connect with ancient traditions while igniting personal transformation.
Once you have walked the fire – you can do anything!
What is Fire Walking?
Fire walking is an ancient ritual that transcends cultures and time. It symbolises courage, inner strength, and stepping beyond our limitations. Picture yourself walking barefoot over embers, feeling the radiant energy as it ignites your spirit and inner fire.