If I had a pound for every time I was asked "Do I need to bring my swimming costume?" for forest bathing in the Lake District, I'd be a rich woman!
It sounds a bit peculiar doesn't it, to bathe in a forest and perhaps implies some state of undress, however I can assure you that you remain fully clothed throughout – if you want to!
The practice of forest bathing comes from Japan where it is called shinrin-yoku, meaning to bathe or bask in the atmosphere of the forest, a bit like we use the word sunbathing. 
We soak up the atmosphere, marvel at the nature around us and find our own ways to connect with Mother Earth and her beauty.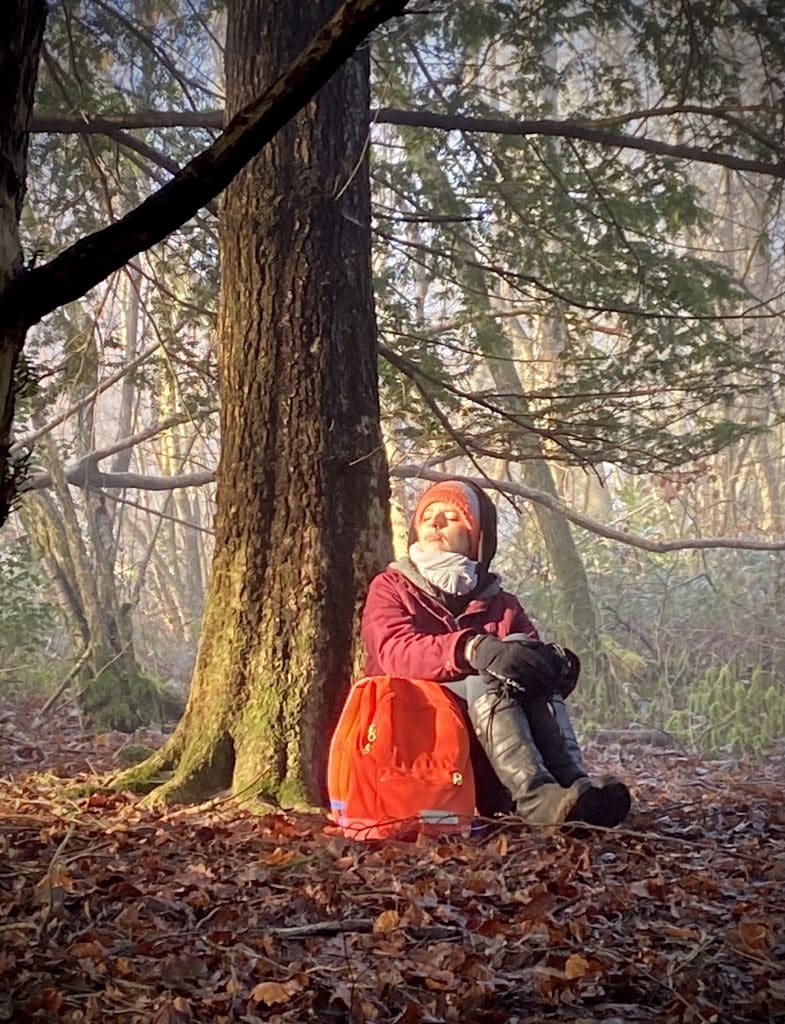 There are so many ways that forest bathing in the Lake District and spending time in nature can support our physical and mental health and wellbeing. I'm going to outline three below.
Forest bathing is proven to help us reduce stress levels. We know that when we spend time connecting with nature in the forest our cortisol (stress hormone) levels drop and our serotonin (happy hormone) levels increase. 
There are many reasons for this including exposure to negative ions as we touch the earth and trees with our bare skin, contact with soil which can increase production of serotonin in our body*1 and by taking a mindful approach to our experience, being fully in the present moment.
2. Forest bathing helps us to shift into our parasympathetic nervous system, our 'rest and digest' mode which reduces our pulse rate and blood pressure *2 and puts the body into a state in which it can heal.
3. And I think the most amazing thing about forest bathing is that the trees emit essential oils called phytoncides which boost our immune system. These essential oils significantly increase the natural killer cells in our bodies which fend off colds, viruses, cancers, etc. When we go forest bathing for a few hours this can boost our immunity for up to a week and if we go forest bathing for a whole weekend it will boost our immunity for up to a month.*3 Pretty amazing huh?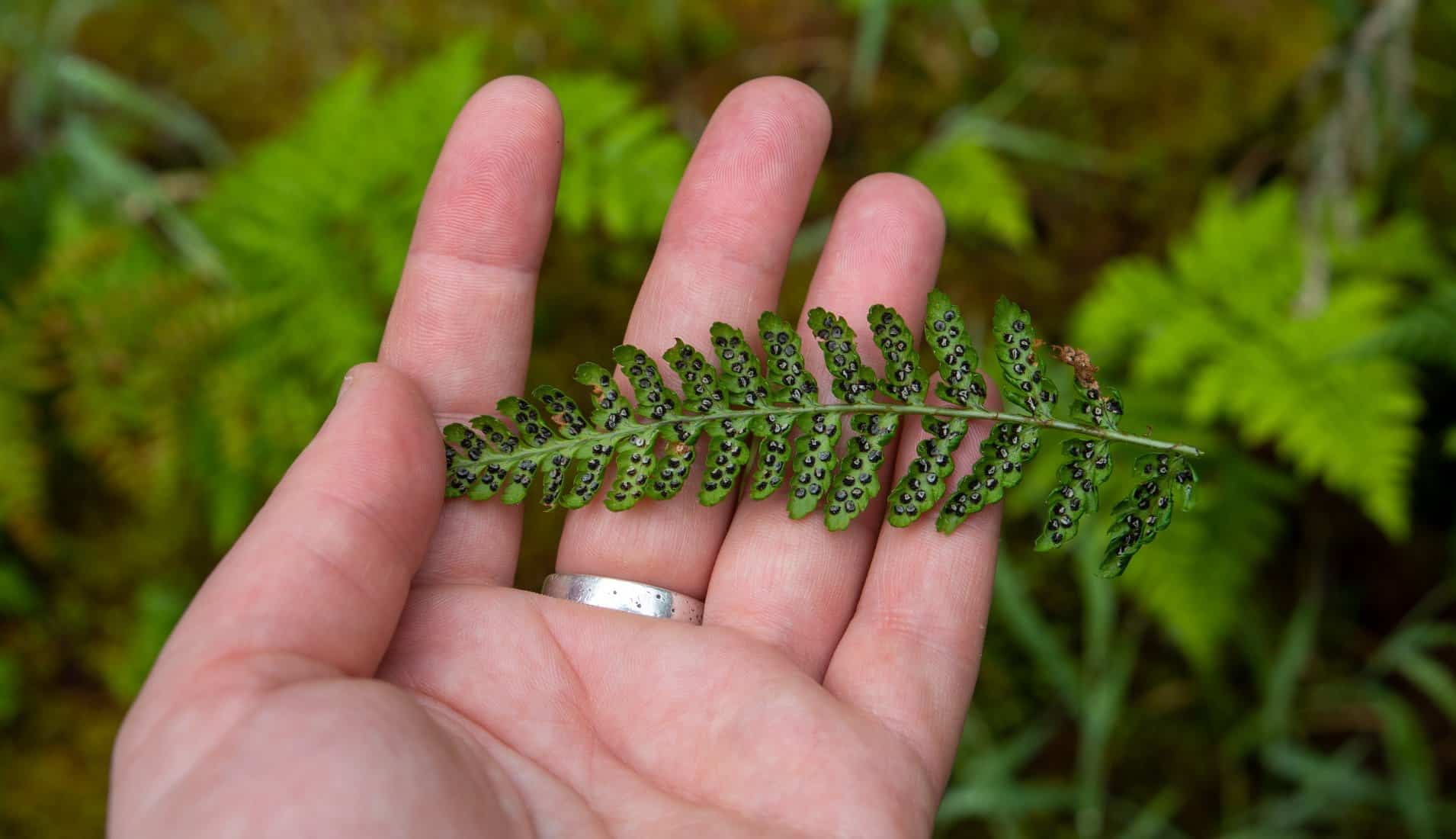 So, what do we actually do when we go forest bathing? This is a typical session I guide in the Lake District –
Slow and mindful walking (sometimes barefoot in the summer) is the foundation of this practice, with sensory invitations interspersed throughout our gentle journey through the forest. 
We begin by becoming present in our own bodies, remembering that we are part of nature too. Focusing on movement within our bodies through mindful walking, we then expand our awareness to the movement around us, helping us to connect with what's there. It might be shadows as the tree branches dance, the flight of birds, stillness or an exciting windy day. It might be raindrops (forest bathing is absolutely beautiful in the rain). We focus on whatever is present for us in that moment.
We are blessed with acute senses and we tune in to each of these in turn, being curious and experiencing as though for the first time. 
Sight – colours, movement, textures
Touch – we touch everything (except fungi and foxgloves)
Sound – birdsong, weather, water, each other 
Smell – trees, flowers, soil, the air
Taste – foraging for wild herbs and drinking freshly brewed forest tea!
We have time to greet the forest in our own way, to find a special piece of forest 'treasure', and to choose a sit spot, or spend time with a tree. This is about granting ourselves permission to have this time to ourselves, knowing that we have nothing to do and nowhere to go but just to be here in the present moment. 
In this peaceful time, sometimes if we are lucky, we might see a red squirrel or a deer… 
And then as we draw to a close, I light a fire to brew up a fresh pot of forest tea, foraged from the trees around us and packed with vitamin C – another boost to the immune system, to drink mindfully as we reflect on our experience.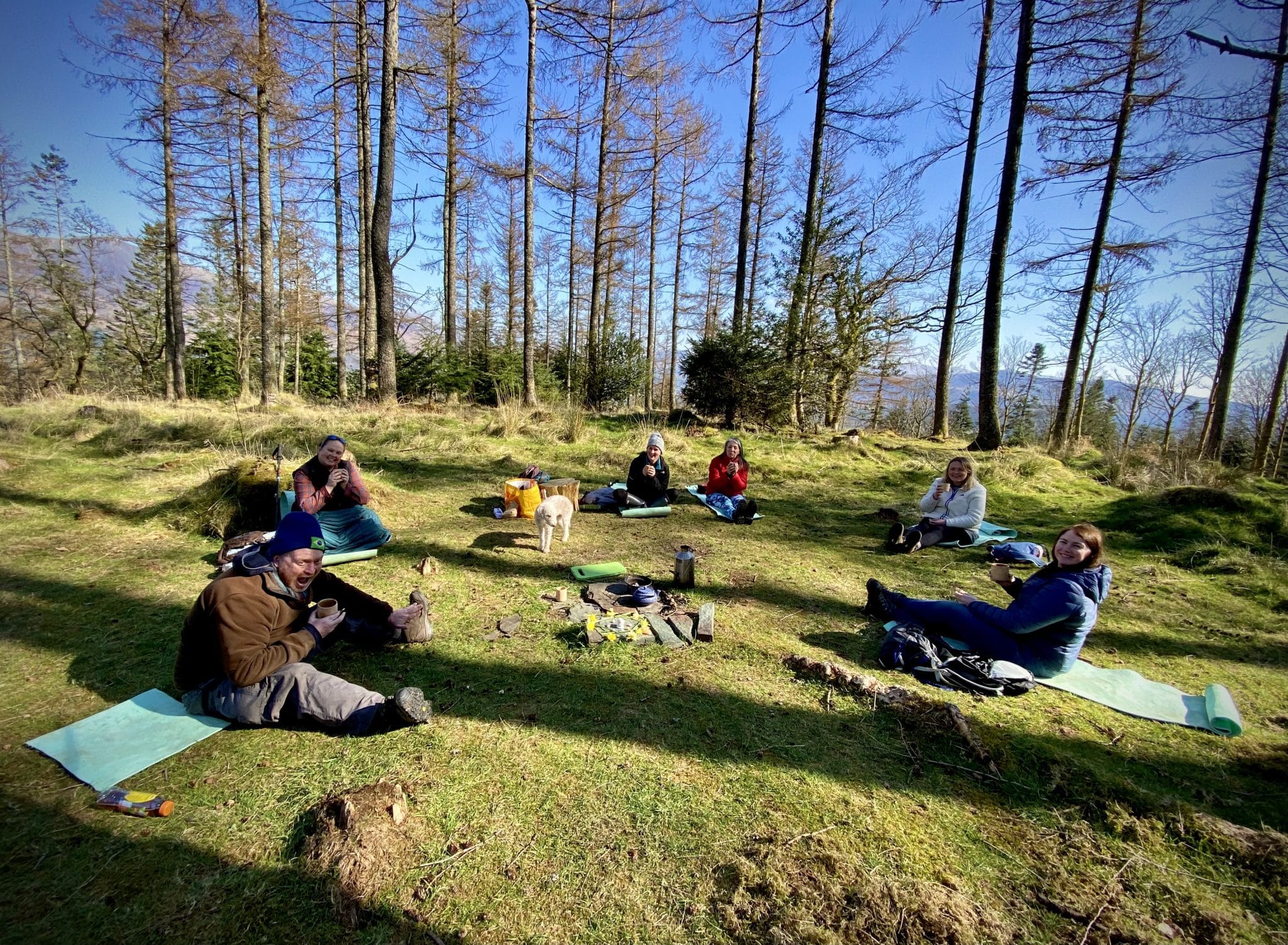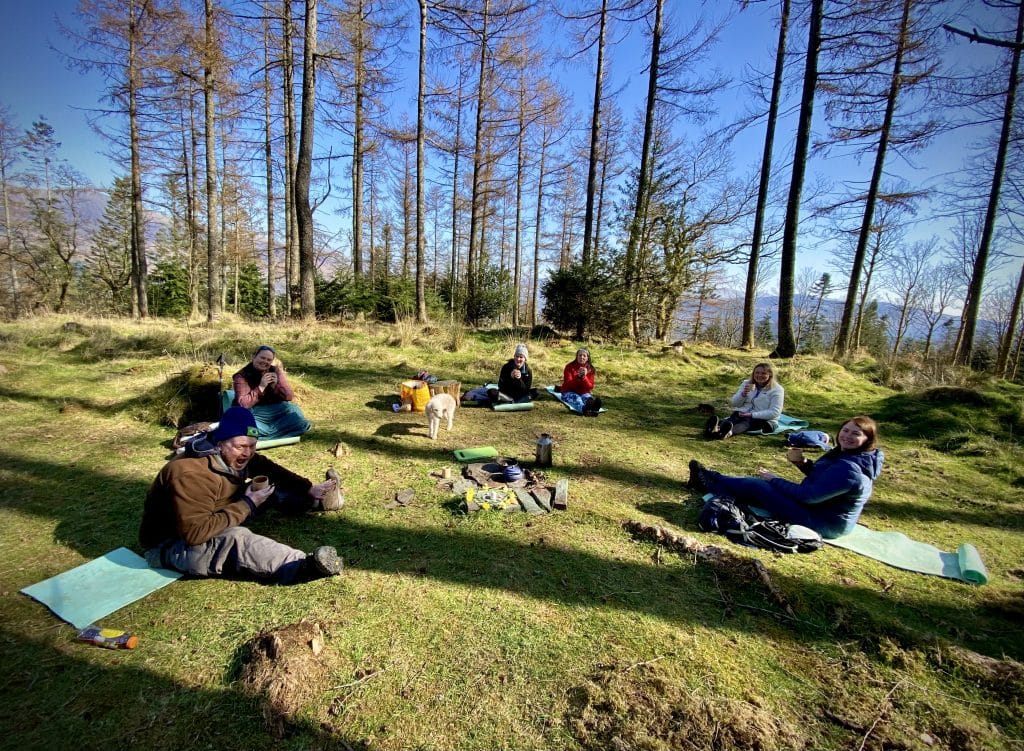 Being a forest bathing guide is about holding the space for you to experience the healing power of Mother Nature – I just open the door and nature does the rest! And for you, it is about giving yourself permission to take time for yourself, to do nothing but marvel at the wonder of nature around you, directly experience her healing benefits, and learn from her wisdom.
You can go forest bathing by yourself but it is a wonderful experience in a group, sharing with like minded people… (check out some of the testimonials here)
I run monthly forest bathing sessions at Whinlatter Forest in the Lake District, often aligned with the Celtic festivals. You can book on here: 
I also team up with Armathwaite Hall Hotel & Spa offering a bespoke forest bathing experience in their beautiful grounds. Please book through the hotel.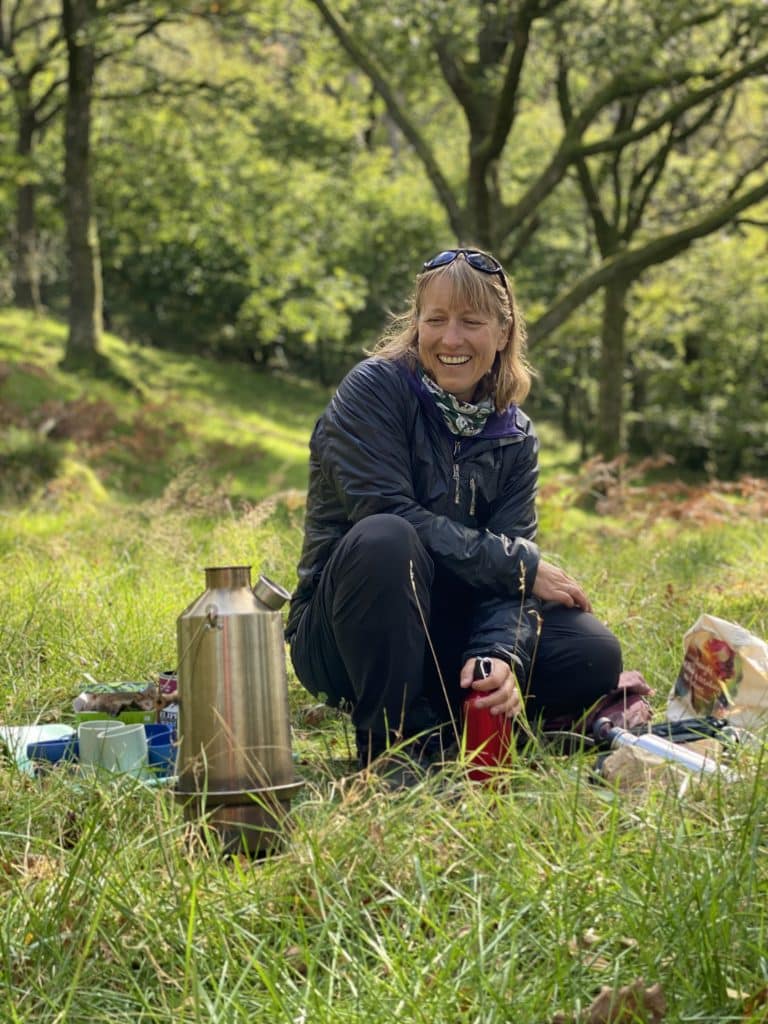 *1. O'Brien et al. (2004) SRL172 (killed Mycobacterium vaccae) in addition to standard chemotherapy improves quality of life without affecting survival, in patients with advanced non-small-cell lung cancer: phase III results Jun;15(6):906-14. doi: 10.1093/annonc/mdh220. PMID: 15151947. https://pubmed.ncbi.nlm.nih.gov/15151947/
*2. Park et al. (2010) The physiological effects of Shinrin-yoku (taking in the forest atmosphere or forest bathing): evidence from field experiments in 24 forests across Japan. Journal of Environmental Health & Preventative Medicine. 15:(1) 18-26 https://pubmed.ncbi.nlm.nih.gov/19568835/
*3. Qing Li (2009) Effect of forest bathing trips on human immune function, Journal of Environmental Health & Preventative Medicine. 15 (1) 9-17 https://www.ncbi.nlm.nih.gov/pmc/articles/PMC2793341/